Events Offered By Teens Learn To Drive Inc.
Teens Learn to Drive Inc. hosts a variety of fun high school events for students and parents. Check out what Teens Learn to Drive may have for you and your teen's school:
The Sweet Life Road Show (Student Event)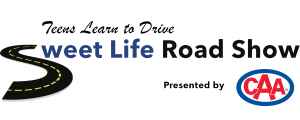 Teens Learn to Drive Inc. presents The Sweet Life Road Show, is a 2.5 hour  interactive learning experience that takes high school students far beyond the rules of the road, and towards being proactive drivers. The Sweet Life Road Show is a travelling road safety experience that visits students in Ontario high schools to raise their awareness of good driving habits. Students participate in a variety of interactive activities that incorporate computer gaming and peer theater, rotating through a series of stations that focus on the top causes of teen driver crashes.
Click here to view some of our stations!
How to Coach Your Teen Driver Presented by CAA SCO (Parent Event)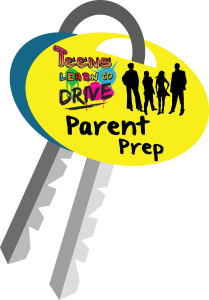 Here's the dilemma:  Teens can't wait to get behind the wheel and parents are afraid to hand over the car keys – especially NOW when the news is full of stories about texting, drugs and the crazy antics of other drivers they'll be sharing the road with!  Some parents think delaying the process until their teens are older will keep them safer. This course busts the myths we believe about 'the learning to drive' process.   It helps parents understand their crucial role in the driver training process (whether or not their teen takes Driver's Ed) and provides them with practical tools and tips to help them coach, support and monitor their teens. This presentation is offered free to parents and teens in the greater Toronto area thanks to the generosity of CAA SCO. BONUS #1 – Attendees also receive a free Parent Toolkit to take home.  BONUS #2 – Attendees have a chance to win a $50.00 Gift Certificate from 407etr.