About Us and Our Values 
Teens Learn To Drive Inc. is a North American non-profit organization that is dedicated to preventing death and injury among teens and young drivers through education. We believe that with better information, teens can make better driving decisions. We achieve this through interactive events, newsletters, and other outreach projects. As well, we make available videos, PSAs and other tools that schools can use to reinforce good driving habits and change driving culture.
All the programs and resources are FREE of charge to participants thanks to our generous sponsors.
Click here to contact us about becoming a sponsor or joining Teens Learn to Drive.
Teens Learn to Drive Team, Spring 2016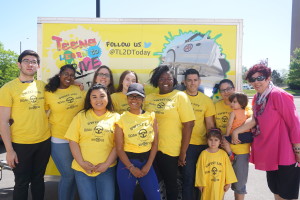 Top: Billy, Jasmine, Anna, Nicole, Kaaleen, Frank, Diana, Anne-Marie
Bottom: Sarah Marie, Nero
Teens Learn to Drive, Fall 2015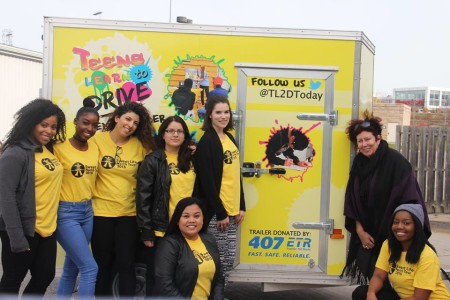 Top: Norissa, Paul-Anndra, Talia, Dianna, Emily, Anne-Marie
Bottom: Sarah Marie, Lola
Teens Learn to Drive Team, North Tour 2015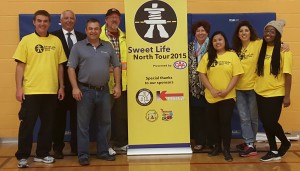 Rob, Jerry, Tom, Mark, Anne-Marie, Sarah Marie, Talia, Lola
Teens Learn to Drive Team, Spring 2015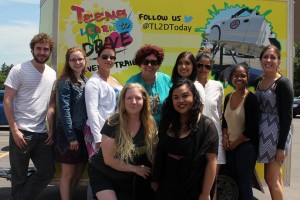 Top: Sean, Cassie, Maureen, Anne-Marie, Naeema, Rosie, Nero, Anna
Bottom: Samantha, Sarah-Marie