There are some great free and low cost resources available to help support teen drivers. Check out the links below.     
3 Keys to Keeping Your Teen Alive: Lessons for Surviving the First Year of Driving
National Safety Council's Alive at 25 Parent Program.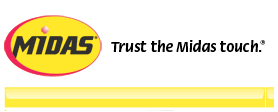 Learning to drive well comes with time, practice, and proper guidance. The National Safety Council's Alive at 25 Parent Program online course gets parents involved in training their teens to drive safely and responsibly. It outlines the risks young drivers face and helps parents take responsibility for reducing those risks. It offers information that encourages a parent/teen partnership in an engaging learning environment that includes realistic situations to help teens think through options and outcomes before they encounter them in real life.     
Upon successful completion of this course you will receive an official National Safety Council Certificate of Completion and a free Midas Touchtm Maintenance Package.     
Click image above to go to "The National Safety Council's Alive at 25 Parent Program"     
"
Parents
 are the Key" from CDC (Center for Disease Control) 
 As a parent, you have the greatest influence over your teen's behavior. In fact, leading experts believe parents play a key role in preventing teen car crashes and deaths. Take the first step: Talk with your teen about staying safe behind the wheel. Then, keep the conversation going. You can steer your teen in the right direction, and "Parents Are the Key" has proven steps that can help.  Click image to go directly to the "Parents Are the Key" program on CDC web site.    
Toyota

 

Teen Driver Program
The Program incorporates a comprehensive online approach to help young drivers stay safe behind the wheel.  It offers resources for three key audiences: educators, teens and parents.  The site provides a variety of powerful tools and content specifically designed for these three key groups to capitalize on their particular potential to help keep teens safe on the road.  Click image to go directly to the web site.
Countdown2Drive Program
Safe Kids USA with the support of the General Motors Foundation has created Countdown2Drive, a national education program that is designed to equip teens ages 13 – 14 and their parents with safe passenger and driving knowledge well before the teen is ready to drive legally.  The program's goal is to help teens learn how to protect themselves in vehicles as they become more independent.  Click image to go directly to the web site.
Steer Clear® Safe Driver Discount Program From Allstate
Improve your driving skills and save some money on car insurance.  The Steer Clear Driver Program is more than a safe driver discount, it's a great opportunity to review and improve your driving skills. Who can't use a little refresher course? And, if there is a Steer Clear car insurance discount in your state, why pass up the opportunity to lower the cost of your auto insurance?