Learn to Drive | Heartbroken Family Seeks Cell Phone Ban for Drivers
When teens are being taught how to drive a car they can deepen their learning by hearing about stories of other drivers who made mistakes when driving a car.  The stories can be about anyone ... not just teens.  The following story is one to consider using.  Imagine if the driver who caused the crash was your teen!  Their life would never be the same. 
Three years ago the Hurds were at Walt Disney World, patiently waiting for their 26-year-old daughter, Heather, to arrive so they could start planning her dream-come-true Magic Kingdom wedding.
Since her childhood in Maryland, Heather had been enamored of Disney and had moved to Florida to work at the Orlando theme park. She loved Disney so much, she wanted to be married there.
She never made it to the wedding planning party.
On Monday morning, Russell Hurd, his wife, Kim, and 21-year-old son, Andrew, again were in Florida, having come from their home in Abingdon, Md., for a dedication of a stretch of U.S. 27 in Davenport as the Heather Hurd Memorial Highway.
The family, government officials, other families of highway death victims and several advocates for stricter driving laws gathered to remember Heather. They also made a push for legislation banning texting and cellphone use while driving a car.
The truck driver who smashed into a row of cars, killing Hurd's only daughter and another woman, told investigators he was talking on a cellphone at the time.
Russell Hurd is no stranger to the fight to keep cellphones out of the hands of drivers.
He was instrumental in getting a law passed in Maryland banning cellphone use by motorists. It's called Heather's Law, and he aims to do the same in each state across the nation, including Florida.
David Lunger, the 61-year-old Jacksonville truck driver who caused the wreck near U.S. 27 and Sand Mine Road, was found guilty of careless driving involving a fatality and fined more than $1,400, court records state. Records show he died in Jacksonville in February 2009.
At a short, emotional ceremony hosted by the Polk County Commission, Russell Hurd urged Florida lawmakers to pass Heather's Law.
"Three years ago today, at this very hour, at this very spot," he said at a podium set up in a bank parking lot in Davenport near where the crash occurred, "my life and the lives of my family were forever changed."
He said his daughter's plans of a wedding and a budding career at Walt Disney World vanished that day.
"We will never hear my Heather's magical giggle ever again," he said.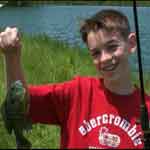 He called for action in Tallahassee this year to deal with the issue.
"The time is now to ban cellphone use while driving," he said.
Sarah Hardy, legislative aide for state Sen. Paula Dockery, said the Lakeland Republican sponsored a bill last year and is supporting a similar one this year. Last year's legislation passed in the state Senate but was never brought up in the Florida House.
Polk County Commissioner Melony Bell said she supports any legislation to ban cellphone use by motorists.
"I'm sure not a day goes by that Heather's family doesn't mourn her death," she said.
Four of five accidents are caused by distractions, including cellphone use, she said.
"It's more dangerous than DUIs," she said.
The crowd of about 25 people was sympathetic to the cause and included some who are surviving family members of people killed by drivers distracted by cellphones.
Kristin Murphy of Naples lost her daughter, Chelsea, 19, two years ago when a driver on a cellphone struck the teenager and a friend as they crossed a street in Southwest Florida.
Chelsea had just gotten the key to her first apartment that day, her mother said. She also was pregnant.
"I lost two that night," Murphy said.
Elissa Schee's 13-year-old daughter, Margay, was on a school bus in Citra two years ago when a truck driver on a cellphone rear-ended the bus, sparking a fire that killed Margay. Across the back window of Schee's vehicle is a decal that says: "Save your minutes and your life … Hang up and drive."
So far, 19 states and Washington have passed legislation banning the use of cellphones while driving a car. That's not enough, Russell Hurd said.
In Maryland, "armed with nothing but tears," he approached legislators. The law was passed last year.
The highway dedication for his daughter was a bittersweet moment, he said. The posted signs may raise the awareness of drivers using cellphones, but "you can't hug a highway sign."
"There's a Heather that exists in everyone's life," he said. "It's time to save them. Just put the phone away."
kmorelli@tampatrib.com">name="signature">kmorelli@tampatrib.com
(813) 259-7760
The video is about a death caused by cellphone use.