About the Author, Anne Marie Hayes
Anne Marie Hayes is a corporate trainer and former teacher. She's a member of NOYS (National Organizations for Youth Safety) and GHSA (Governors Highway Safety Association). She holds a Bachelor of Arts degree in English from York University. She is also a certified driving instructor and her teaching style makes learning to drive fun for her students.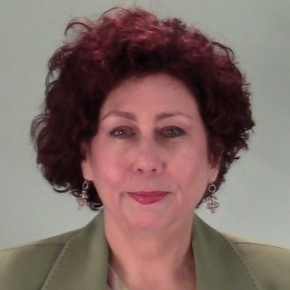 Anne Marie understands the concern parents have for their teen drivers. Her daughter, Emily, inspired her to write "3 Keys To Keeping Your Teen Alive" to give parents and teens the tools to keep them safe while driving. Her experience as a corporate trainer and former teacher gives her the unique ability to create resources that are simple for parents to use and interactive to keep teens interested.
Anne Marie organized this workbook and the accompanying multimedia website to be interesting for teens and easy for parents to follow. Many people provided information including police & collision investigation experts, professional driving instructors, researchers, safety product developers and an army of loving parents and family members who've lost teens in avoidable crashes.
From the Author: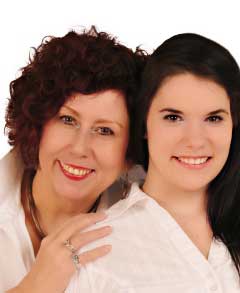 My friend, a life insurance specialist, told me my life expectancy is around 94 but my teen daughter, Emily's, is only 78. That 16 year difference is mostly because so many teens and young adults die in car crashes! As Em's mom, I had to protect her so I started researching everything I could find about teens and driving. I was shocked by how much I didn't know and realized I needed to share what I'd learned with other parents so they could protect their families too. The result is a workbook called "3 Keys to Keeping Your Teen Alive: Lessons for Surviving the First Year of Driving."
It took more than three years to create "3 Keys to Keeping Your Teen Alive." A network of health professionals, driving instructors, police officers and traffic safety advocates have contributed to and endorsed this program.
As a corporate trainer, driving instructor and writer, I knew the book needed to be interactive with puzzles, quizzes and true stories to keep teens engaged and reinforce the learnings. There also needed to be a companion website with instructional videos to appeal to tech-savvy teens.
The Center for Disease Control (CDC) says teen driving deaths are epidemic but parents can play a key role in preventing them. The book helps parents coach their teens during structured practice sessions. It is organized into 25 step-by-step in-car lesson plans any parent can follow. True stories and crash analyses promote discussions between parents and teens about the skills, responsibilities and risks of driving.